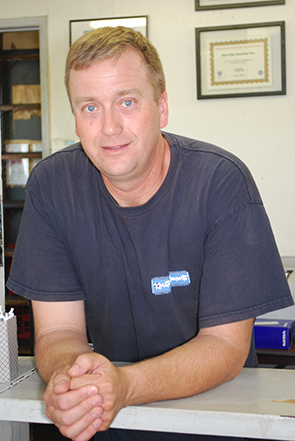 Our Certified ALLDATA Market Reviews :: Review Count: 3 :: Average Rating: 99.99% last 6 months

Joseph A.
from
Sherman Oaks
reviewed their last visit on
9/5/2015
and their testimonial is:
"I can not speak highly enough about KARSTEN IMPORTS. If more businesses in this world were run with the same honesty and integrity world peace would be achievable!

Karsten Imports has provided me with not only an honest diagnosis of what was going on with my truck, but fast and friendly service. The price points, I believe, are absolutely fair for the quality that I have received. I will not let anyone but Karsten Imports touch my beautiful Toyota."

Garfield
reviewed their last visit on
12/16/2014
and their testimonial is:
"

I've been going to Karsten Imports for over 20 years and I can't put into words the gratitude I feel. They are wonderful. I have complete confidence in them. It has saved me 20 years of grief knowing that my mechanic is totally honest and fair. Mats is fantastic! Like the other reviewer, I am sure he's saved my life a couple of times too.

"

Christopher P.
from
Hollywood
reviewed their last visit on
9/13/2014
and their testimonial is:
"Mats saved our vehicle(s)..and probably our lives. Seriously! After taking our car to a dealer repeatedly for braking problems, (to no avail) we followed a friend's recommendation to Karsten's. Mats not only found the problem and gave us a course of action, I believe 100% if we had Not went to Karsten's we would definitely have been in a serious accident.
Over the years since, we literally base our vehicle buying decisions on whether or not they are models that are serviced at Karsten's. To go anywhere else would be foolhardy.
For anyone that does not have a great relationship with a great mechanic, you don't know what your missing :)"
Powered by: AutoVitals